We haven't been THIS excited for a new beauty brand for a LONG TIME. Samantha Ravndahl, The OG beauty influencer/content creator (does anyone know the correct term these days?!) created an INSANELY goergeous brand. The packaging, the fomulations, the VIBE. We're obsessed with all of it.
Here's a little bit of info about the brand:
AURIC - Definition
au˙ric | 'or-ik - adjective
: of, relating to, or derived from gold
AURIC - Brand
There's an old saying "GOLD IS WHERE YOU FIND IT," which means that value is determined by each person individually. For us, gold is found when we lift each other up and work together. We believe in accepting, encouraging and promoting all different versions of beauty. That's how we grow (and thrive) artistically and creatively.
The official definition of AURIC is: derived from gold. But based on our beliefs, AURIC really means GOLDEN TOGETHER.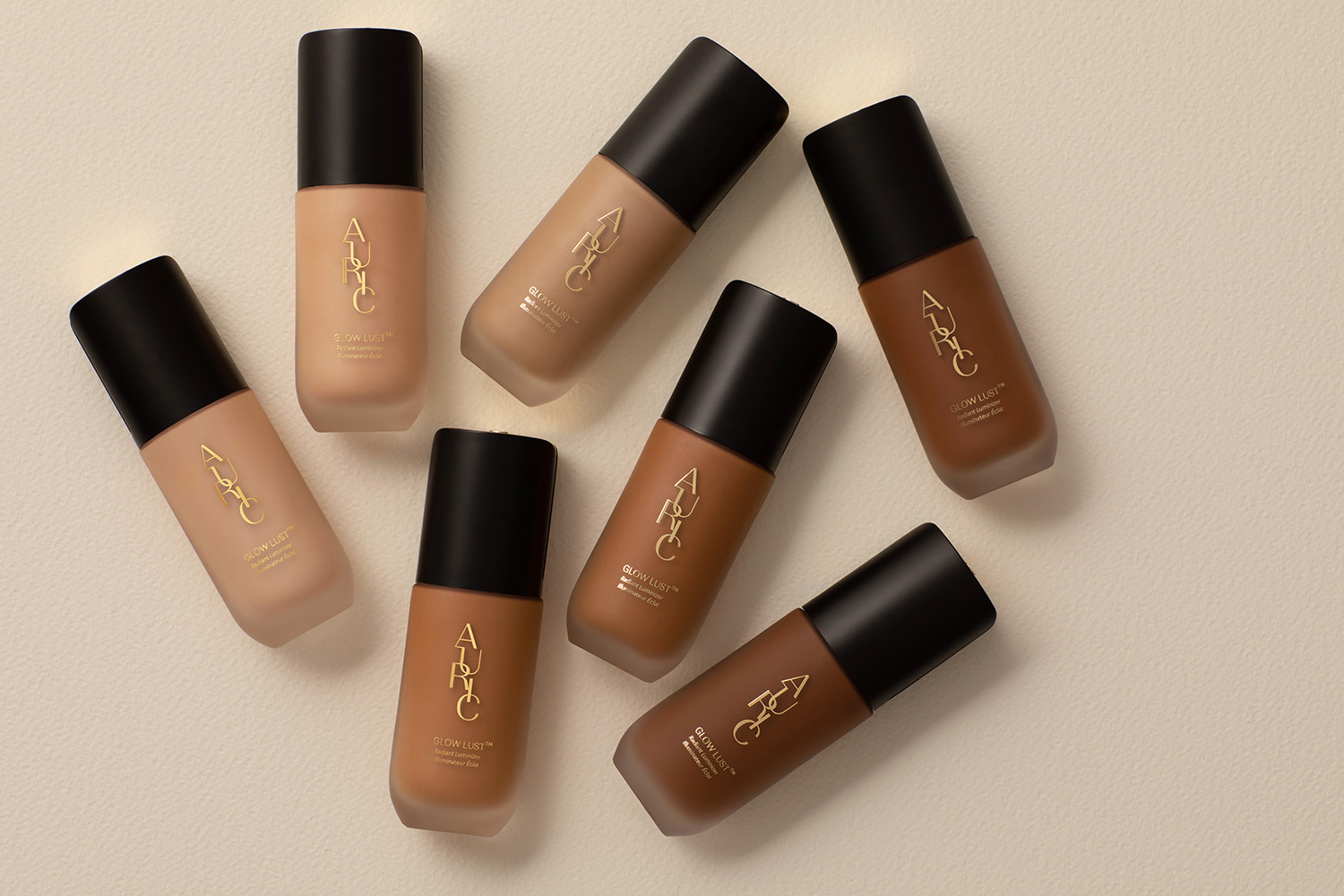 The brand is releasing two products. The first is a radiant luminizer in seven skin-loving, ultra-flexible shades. It can be used as a primer, a complexion mixer, and a highligher. It's for those who lust for luminosity, and let's just say, we're hooked!
The second product is really TWO products in one. It is a double-stacked eye shadow duo with a cream on the bottom and a glitter powder on the top. The creaseless cream will give you the perfect wash of color and the smooth texture feels flawless when you apply it to your lid. The micro-glitter has a transparent base and is anything but childish. The effect is so chic you will be sure to get compliments when you wear it.
Both products are certified CRUELTY-FREE. You know we love that.
We're certain AURIC has a very bright future.